What a beautiful day. The sun is shining, there is love in the air, and the world feels alive today. There is also something else going on in the world that has a little bit of beauty to it– Major League Baseball. Baseball is 16-17 games deep into the year and like always, there have been some regular performers who have shown out and some guys that to the casual fan, you might not recognize. Let's discuss a few of the guys who have been on a tear to start the year.
Mitch Haniger– Seattle Mariners
Do you know what it feels like to have a ruptured testicle? I don't, however I know what it feels like to get hit in the forbidden zone and that is not a pleasant feeling. Unfortunately, Haniger knows that feeling all too well. He also knows what it feels like to have a herniated disk in his back as well as a adductor muscle tear/sports hernia– all in a two year frame. Many baseball fans forgot about the Seattle Mariners outfielder coming into the 2021 season after he only played 63 games in 2019 and having that ruptured testicle end his season. Haniger came into the 2021 season like a bat outta hell and is ready to show people that he is still the five tool player people remembered after his 2018 All-Star campaign. Through 17 games and 69 at bats, Haniger is slashing .319/.338/.594, has five doubles, four home runs, 14 RBI, and 13 runs. Haniger will continue to be a threat throughout the season– as long as he stays healthy– and once he starts to walk more, he will once again be one of the better players in the American League. I smell a little comeback player of the year action.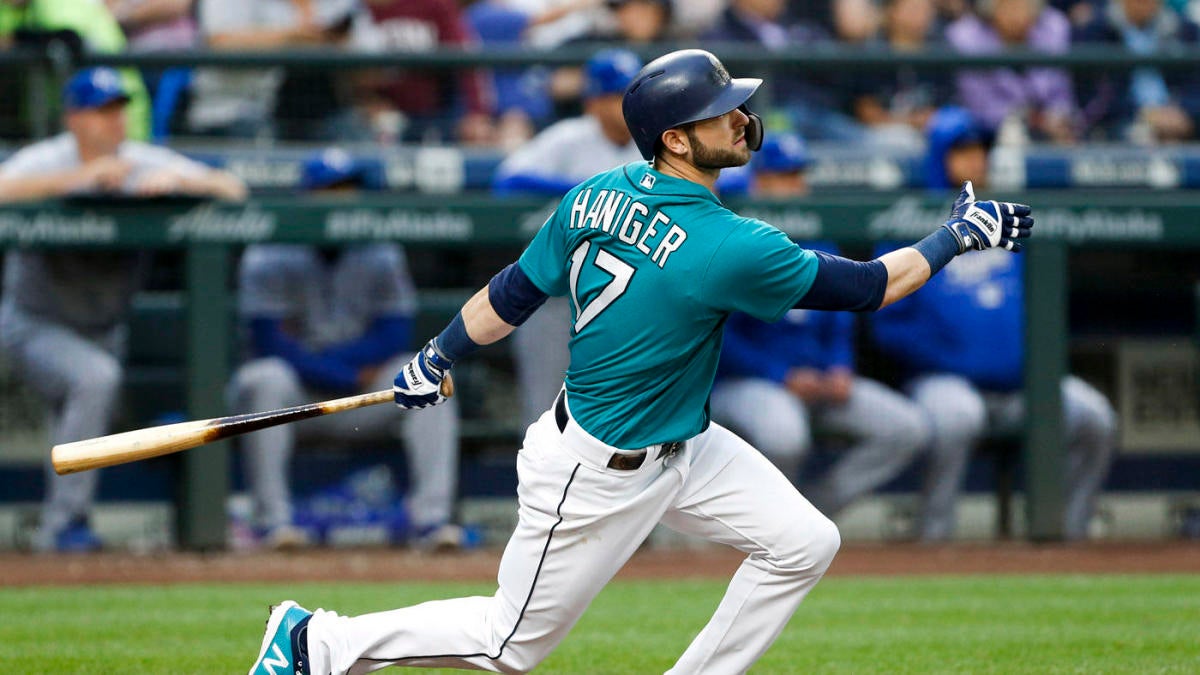 Yermin Mercedes– Chicago White Sox
By 28 in Major League baseball, most guys are chalked up as a bit over the hump and are passed up for the younger 23 year old– especially if you don't have a solidified position. Most guys aren't like Yermin Mercedes. Mercedes has always hit in the minors. In 2019, Yermin slashed .317/.388/.581 along with 23 home runs and 80 RBI splitting time between AAA and AA. In 2021, Mercedes started out his Major League career by going an improbable 8-8. The man couldn't miss like Steph Curry from three. Through 15 games, Mercedes is slashing a league leading .404/.443/.684 with four home runs, 12 RBI, four doubles, and a league leading 23 hits. Sure, there will be some regression, but the man can hit and if he continues to produce there is no reason for him to come out of the lineup and not have continued success in the future.
Byron Buxton– Minnesota Twins
Still one of baseball's biggest anomaly's, Buxton has started out as hot as anyone. Through nine games, Buxton is slashing .469/.528/1.094 with five home runs, eight runs, five doubles and nine RBI. Every since going number two overall in the 2012 draft, Buxton has had all the tools– and all the injuries. Since his first year of Major League action back in 2015, Buxton has only played one full season– and that was only 140 games with a trip to the DL (now called the IL). Still one of baseball's best outfielders, if Buxton can even play 140 games, he is a legit 30/30 threat. I wouldn't expect the batting average to stay, but everything else will inevitably trend up.
Steven Matz– Toronto Blue Jays
Sometimes you just need a change of scenery– or just out of New York. Either way, Matz is having himself one of the best starts of his career and is currently 3-0 with an ERA of 1.47 through 18.1 innings. Matz had an abysmal 2020 season not even registering a win through 9 starts and had an ERA to match his starting total– 9.68. So far, Matz is mixing his mid 90's sinker with his changeup and an occasional curveball and slider very well. If Matz can limit the longball, and having to pitch in the American League East won't help, Matz will have a very productive 2021 season with an opportunity to get an extension at the end of the season.
Ty France– Seattle Mariners
I have a friend who plays Minor League baseball (I know, sick brag) and I recently asked him who the best hitter he has faced in his eight years in baseball. His answer: Ty France. I have always liked Ty France and have kept track of him since his 2018 season in the minor leagues with the San Diego Padres. I knew he could hit but was waiting for him to almost come into his own and figure out the player he really was. Then 2019 happened. In AAA that season, France slashed an video game like .399/.477/.770–1.247 OPS with 27 home runs, 89 RBI, and 27 doubles through 76 games. Everyone in baseball knew he was coming and unfortunately, he did not have the same success when he got called up. He was blocked in the San Diego infield with the addition of Manny Machado, the arrival of Fernando Tatis, and Jake Cronenworth earning a spot at second base. So, San Diego did the right thing and Traded France to a struggling Mariners squad with an opportunity to earn a spot– and he did just that. Playing all around the infield for Seattle this season, France is slashing .311/.411/.525 with three home runs, 10 RBI, and 13 runs. France has great at bats, takes his walks, and barrels up a lot of baseball's. He's one guy I think will become a very successful Major Leaguer as his career with a great Minor League track record to back it up.
Emmanuel Clase– Cleveland Indians
When scouts sign a young pitcher with a live arm, the first thought is to try to stretch him out as a starter to get more than a few innings out of the man with great stuff. Not all the time does it work out like that and Clase is one of the cases. Clase throws a 100mph cutter, yes, cutter, with an equally fast four-seam fastball and a slider that clocks in around 91-92 MPH. I'm scared talking about facing him. I could only imagine what it's like to be in the box with your team down 2 runs in the 9th and he steps on the mound throwing darts. So far, Clase checks in with a 0.00 ERA, a league leading four saves, 10 strikeouts and only two walks through 7.1 innings. Clase has a chance to become one of the games best closers for years to come if he can harness his command on a nightly basis.
I understand we are a little less than 25% into the baseball season but it is always nice to recognize great starts from some guys that have a chance to continue their success throughout the whole 162 game season. Enjoy your day! Happy 4/20 BTW. 🙂