There are two things in life that are guaranteed: Death and taxes. Shoutout Ben Franklin for that.
There is another aspect of life that is also undefeated: Time.
The prime of someone's career is usually short lived. Football players have the shortest prime, while baseball, basketball, and hockey all kind of have a tad bit longer in prime years. Everyone is different, as Lebron James is 35 and is still one of the best in basketball. Alexander Ovechkin is 34 now and is also still one of the best in hockey and has been for years. These are what we humans consider anomalies and every sport has a few but the flame has got to burn out at some point.
In baseball this past year, we saw a few of our beloved players run into some quicksand and not figure their way out of it before seasons end. With a new season brings new opportunities with optimism. A few players looking for a big bounce back whenever this season begins are Joey Votto, Khris Davis, and Justin Upton. All these players have had success not too long ago but couldn't quite figure it out last season and looked a tad lost. Is 2020 the season they get back on track?
Joey Votto
Was the poster child for consistency from his rookie season in 2008 up until 2017. Then the power evaporated as quick as rain does in the desert. For nine years, not including his 2014 injury riddled season that saw him only appear in 62 games, Votto averaged 27.4 home runs per season. In 2018 and 2019 Votto hit a COMBINED 27 home runs between those two seasons. We saw his slugging that averaged out to .535 through 11 seasons hit a lower point these last two season's as in 2018 he had a .419 mark and in 2019 he had a career low (besides his 2014 season that ended after 62 games) .411 slugging percentage. Getting on-base has never been a problem for Votto. Votto may have the best in baseball and the best since Barry Bonds retired. Even last year, Votto for the first time since his rookie season in 2008, had an OBP of lower than .400 as he finished the 2019 season at .357. Scary of all, Votto's OPS and OPS+ were also career worsts last year as his OPS was .768 and 98, respectively. Votto's offensive WAR was also a career worst as that mark was 1.1 as was his overall WAR that was 1.9. It could all be way worse but we are so used to the Joey Votto that is guaranteed .300/.400/.500 plus his 25-35 home runs 100+ RBI's and runs. Seeing back to back dismal seasons is a scary sight as us baseball fans would have bet for a bounce back from Votto in 2019. For a man that has 162 game averages of .307/.421/.519, 27 home runs, 89 RBI's 95 runs, 38 doubles and 176 hits. Hopefully Votto can put together something that gives him and us hope he still has something left in the tank. Even with a shortened season, as the best case scenario of course, Votto will have alot of eyes on him heading into the 2020 season.
Khris Davis
Another type of model on consistency is Oakland A's slugger Khris Davis. For four season in a row, yes FOUR, Davis held a batting average of .247. Yes, old news but every time looking at his stats it still amazes me. For three seasons in a row, Davis also hit over 40 home runs and drove in more than 100 runs as well as hovering around 90 runs scored. In those three seasons, Davis averaged 44.3 home runs, 111.6 RBI's, 91.3 runs, .533 slugging, .856 OPS, and 26 doubles. In 2019, Davis slashed .220/.293/.387, .679 OPS, 23 home runs, 73 RBI's, 61 runs, and only 11 doubles. The doubles, Batting Average, On Base percentage, OPS, Slugging, OPS+ (82), and total bases (186) were all career lows. I can say for myself, I did not see this coming from him. 11 doubles is unheard of playing half of your games in the Oakland Coliseum. I'm a big Khris Davis fan. I love guys that have a particular skill set and do it well. He doesn't try and branch out and add a new part of his game. He knows what he does well and sticks to it. Davis isn't known for his fielding, as evidenced by his negative dWAR every single season since becoming a big leaguer, but even with his negative dWAR, his WAR has always been in the positive averaging 2.7 the past 3 years except for in 2019 it dropped all the way to -.3. Davis is signed through the 2021 season so he has a year or two to put it together again but becomes a free agent in 2022. Hopefully "Krush" Davis can figure it out again and get back to the Khris Davis we know and love.
Justin Upton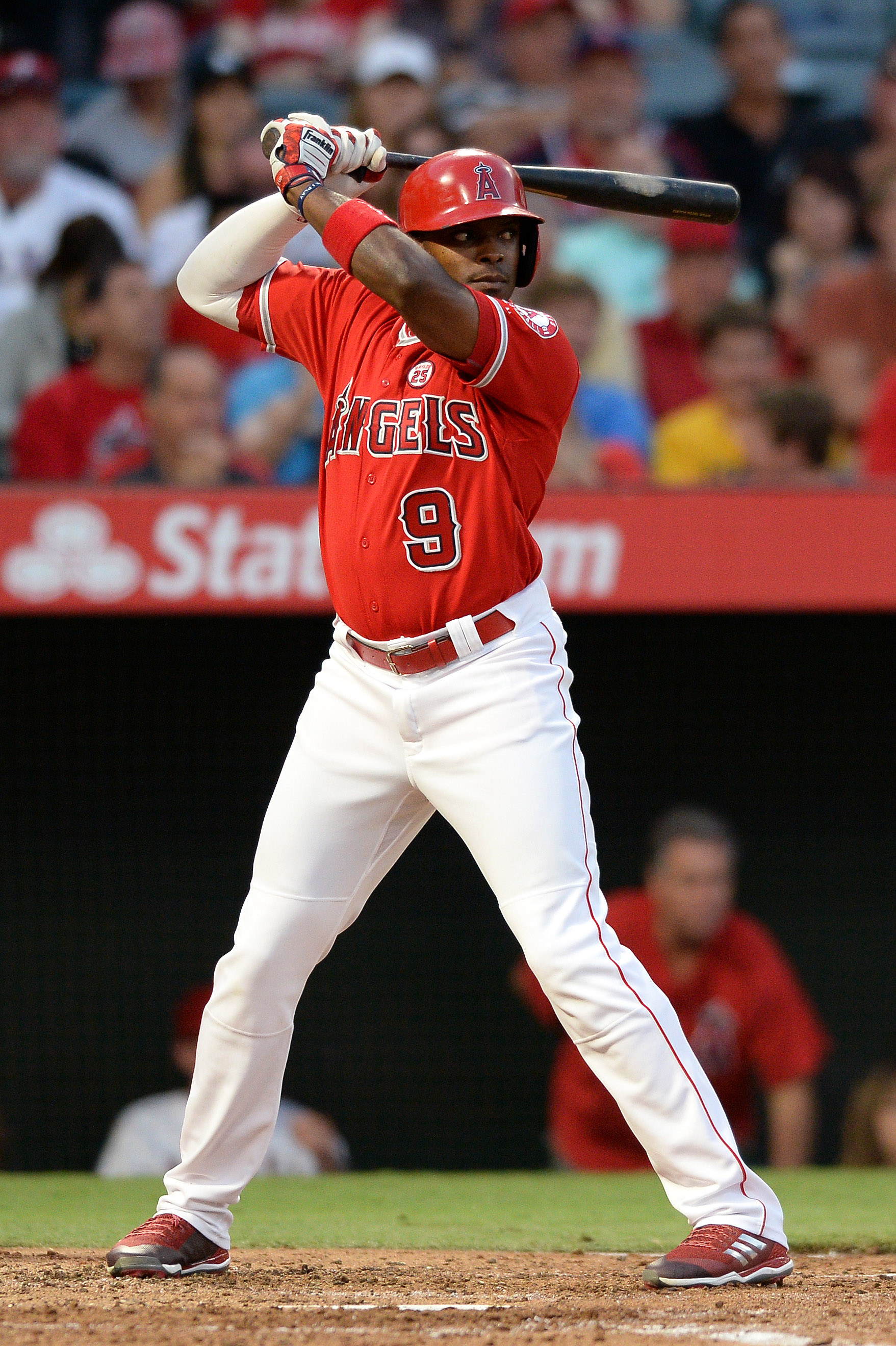 Which Upton brother do you prefer? Bossman Jr. or Justin? Justin has, obviously, long outlasted his brother B.J. but B.J. was a former Tampa Bay Ray Great and that's something that Justin can't say.  It seems that Justin Upton has been around forever ever since making his debut at the young age of 19 back in 2007. 13 years later and Upton is STILL only 32. There has been a few good years for Upton but never really the breakthrough the baseball world has expected. Or maybe because he hasn't been the model of consistency that everyone WANTED him to be coming up. Upton has had some nagging injuries since 2017 and in 2018, even with playing 145 games, Upton still hit 30 home runs and drove in 85 runs. 2019 was not friendly towards Upton. Playing in only 63 games, Upton slashed .215/.309/.416 with 12 home runs, 40 RBI's, .724 OPS, 92 OPS+ And -.9 WAR. All of those numbers were career lows for Upton. Upton is making a lot of money in the next upcoming years, $21 million in 2020, $23 million in 2021, and $28 million in 2022. If Upton can even go back to just hitting .250/.350/.450, With 25-30 home runs while driving in 90+ RBI's he would be a valuable asset to the Angels. Only time will tell.
I'm in the business in promoting every player to succeed in every aspect they can so I hope all of these fine baseball players get their grove back and dominate like they used to. However, we don't live in a perfect world and if I had to pick one of these guys to bounce back in a big way I would have to choose….. drum roll please……. Khris Davis. There has to be something going on with him last season whether it be off the field issues or somethin but he is too consistent of a power hitter to not find his groove. I hope all these guys ball out but I would bet on Khris Davis to find his power stroke again. Sucks playing in Oakland but he's done it for three years and it hasn't held him back. Have a great Friday and a better weekend. Thank you.