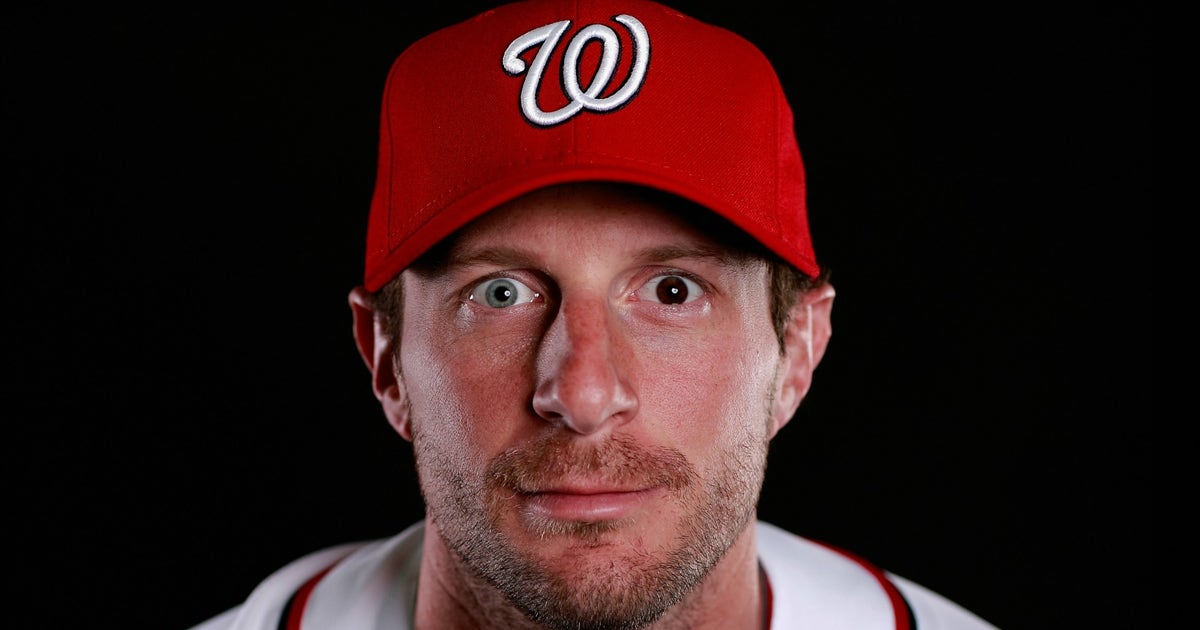 Some may look deep into his eyes and see a man who looks absolutely insane. Others look into those eyes and get lost, in a loving way. Either way you look at them, it's kind of creepy. But this man can throw a baseball better than almost anyone in the sport.
There has only been 16 total pitchers in modern MLB history to complete this feat. Add one more to that list. Nationals Max Scherzer on Tuesday night surpassed the 300 strikeout mark for the first time in his career. Along with all of the other accolades he has accomplished in his career including:
Three Cy Young Awards
Two No-Hitters
One 20 strike out game
This one has got to be special for the man. Along with his 300 strike outs this season, Scherzer also is leading the league in wins with 18, innings pitched with 220.2, WHIP that sits at .91, and many more advanced statistics. Is it enough to win the Cy Young award this season?
We will see as Scherzer is scheduled for one more start but Nationals manager Dave Martinez said he wasn't planning on using Scherzer in that game unless he needed his 300th strikeout. Not that one more game will be the deciding factor for the award, but it will certainly be nice to watch him throw one more game.
Although Jacob DeGrom has throw the ball better than almost every pitcher in baseball this season, there still is a slight chance Scherzer could pull away with the award. DeGrom, in my opinion, is more deserving of the award even with his low win total. Only time will tell.