Who would've thought the Rays would have been weird at the trade deadline? I did. Why? Because they are one of the most unpredictable clubs in all of baseball.
Every year, they are usually in sell mode. After putting together a mediocre team in the off-season, I was expecting more of the same coming into this year. I don't think the Rays have ever really been in "buy mode" ever in their franchise history. I'm probably wrong, but you name a year where they legit went out and bought pieces to try to solve the puzzle. In 2008, the Rays really went out on a limb and acquired the cargo shorts wearing Gabe Gross. Pretty exciting stuff. That's about the best I can do. Well, 10 years later, the Rays tried really hard to confuse us all again. Which they did.
I don't mind the moves the Rays made this year. Some of them were questionable, like a lot of the transactions they get themselves into, but not all was bad. Let's dissect some of the trades the Rays were involved in this year at the 2018 deadline and declare them winners or losers.
Wilson Ramos to the Philadelphia Phillies for PTBNL and Cash Considerations: L
Huge L. I have no idea how Wilson Ramos' market was so thin for them to only get a PTBNL (player to be named later), who according to MLB Pipeline's Jonathan Mayo, will not be even a top 30 prospect, and some cash considerations. Strange how a man with a triple slash of .297/.346/.488 along with 14 home runs and 53 RBI's only brings in a PTBNL and some cash. Confusing. I think that the Rays might have taken the L on that one. Even though Ramos is on the DL and the last year in his contract, I still believe the Rays could have done a little better. But we'll see. Remember when Wilson Ramos was kidnapped in his home country of Venezuela? I member.
Rays ACQUIRE OF Tommy Pham and $500,000 International Signing Bonus Allocation from St. Louis Cardinals For 3 Minor Leaguers: W
Those three minor leaguers are OF Justin Williams, a former 2nd round pick by the Arizona Diamondbacks who came over as compensation for Jeremy Hellickson in 2014. Williams made his major league debut this year at the age of 22 with the Rays and has hit .258 in Triple-A Durham this year. Williams is a toolsy player who does posses 5 tools but has yet to put it all together. Genesis Cabrera, a 21-year-old lefty who throws mid to high 90's with a slider as an out pitch, has a chance to develop into a late inning relief arm. The last man being Roel Ramirez, a 23-year-old former eighth-round pick in 2013 who was just recently converted to a full-time reliever after struggling as a starter in his pro career.
This brings us to Tommy Pham. A 30-year-old who posses 5 tools and showed them off in 2017, establishing himself as one of the best center fielders in baseball. 2018 has not been the same story for Pham, as he has a weak triple slash of .248/331/.399 so far this year but is an actual threat in a weak Rays lineup. Pham could end up being a trade piece next season for the Rays if we see more of the 2017 version of Pham, instead of the 2018 version. He has the next year and a half to show out and maybe could turn into some prospects that could help out in the near future. Or, he does have three arbitration years left and the Rays could maybe get him at a bargain and keep him for the time being. Either way, this a win in my book for a rare, yet surprisingly good, get for the Rays at the deadline.
Chris Archer to the Pittsburgh Pirates for Austin Meadows, Tyler Glasnow, Taylor Hearn and Two PTBNL: W
Another rare dub for the Tampa Bay Rays. One of the biggest names talked about over the past couple years for trade rumors, Archer finally ends his tenure in Tampa Bay. Although Archer does posses 'ace" potential, he has yet to shown what he is truly capable of with decently high ERA's and WHIP the past two seasons along with a 4.31 ERA this season. He does have swing and miss stuff in his arsenal , but has yet to translate his whole game on a consistent basis. Maybe a move to the National League could do him some good. The Rays get two very talented players in Tyler Glasnow and Austin Meadows who hopefully can stay with the team the next few years. And a pretty solid pitcher in Taylor Hearn as well.
Meadows, the center piece of the deal, is a former 1st round 9th overall pick by the Pirates back in 2013. Meadows made his long-awaited major league debut this season for Pittsburgh and showed why he was worthy of that 1st round draft pick. Over 165 plate appearances this season, Meadows more than held his own batting .292/.327/.468 along with 5 home runs and 4 steals. Meadows is more of a leadoff type of guy who could someday turn his line drive singles into doubles in the gap. For now, the Rays optioned him to Triple-A so he could get regular at bats. It shouldn't be too long until he is up and a regular in the Rays outfield for years to come.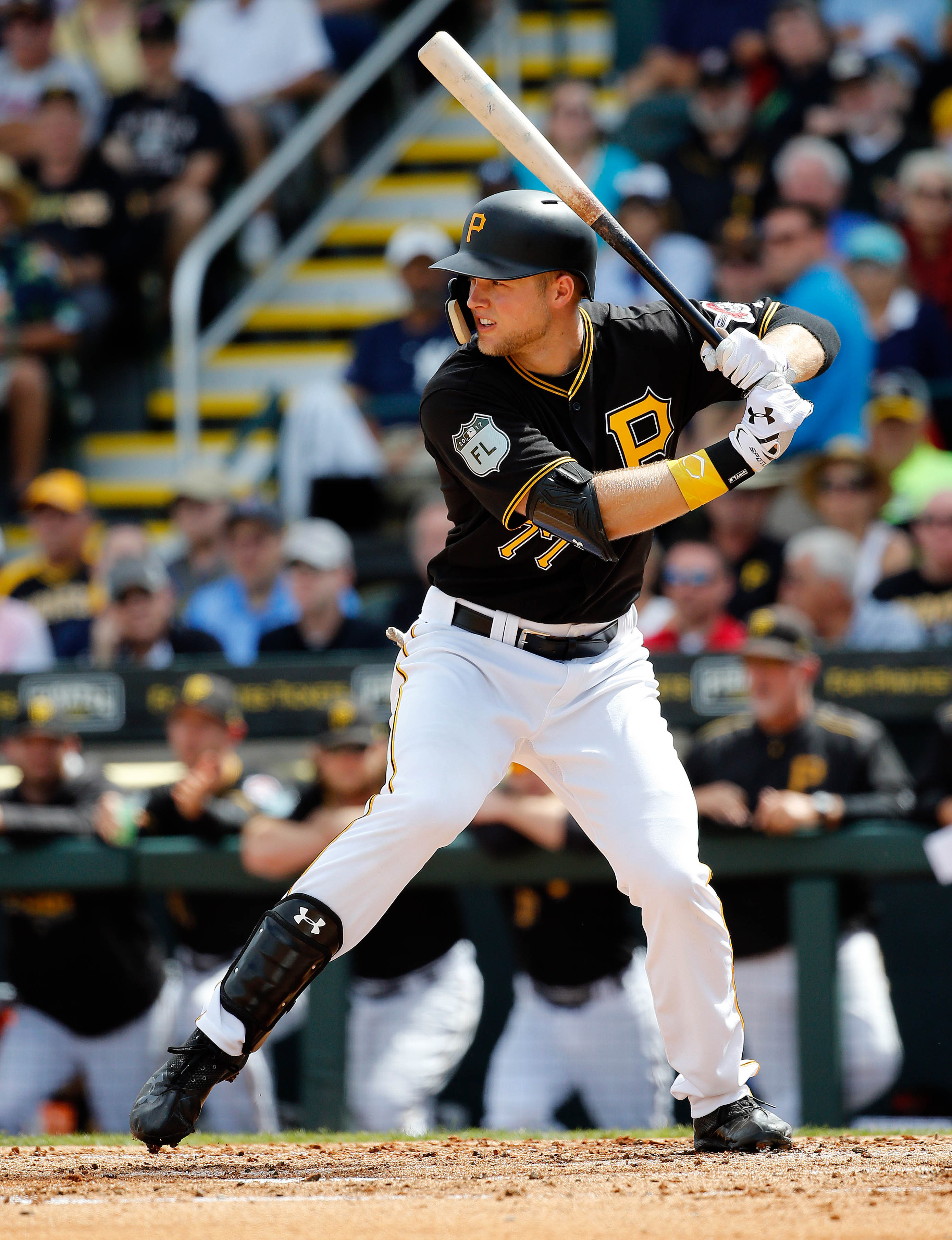 Tyler Glasnow is a 6'8 right hander who dominated the minor leagues since he was drafted in 2011, earning his first cup of coffee with the big league squad in 2016. After starting 2017 season out in Triple-A, He ended up getting brought up mid-season, starting 13 games and did not have the results he was looking for. Glasnow posted a 7.69 ERA along with a 2.01 WHIP. Not ideal, but he still has years to grow. This year he was moved into a relief role where he showed better results with a 4.34 ERA and striking out 72 in 56 innings. He does some control issues though, as he has walked a whopping 91 batters in 141 1/3 innings in his career. Hopefully the Rays give him a chance to develop as a starter again as he once showed great promise early in his professional career. Who knows, with a different approach for pitching and some ironing out of some kinks, he could be a household name for years to come.
There we have it. The Rays, in my opinion, actually won at the trade deadline. A far cry from years in the past of panic trades and shitty signings. There could be some behind the scenes things going on with Pittsburgh, as we basically gave them Corey Dickerson this off-season by designating him for assignment, going down as one of the worst moves in 2018. So they do owe us. In the mean time, the Rays could be on to something here, or they could just be playing checkers while everyone else is playing chess. Let's hope for the latter.
With DJ Kitty capturing souls with his charisma in Tampa Bay, hopefully the front office captured some new fans with these bold moves before the deadline.
DJ Kitty approves of the Rays.
P.S. Let me ask the people; DJ Kitty or Raymond?